Discover the
SmartDAM software
It uses machine learning techniques to analyze the monitoring data of dams.
It helps to get a more precise understanding of the real behavior of the dam.
It uses predictive and more precise models based on AI. This leads to and early detection of potential problems, improving the safety of the dam and the cost of eventual remediations.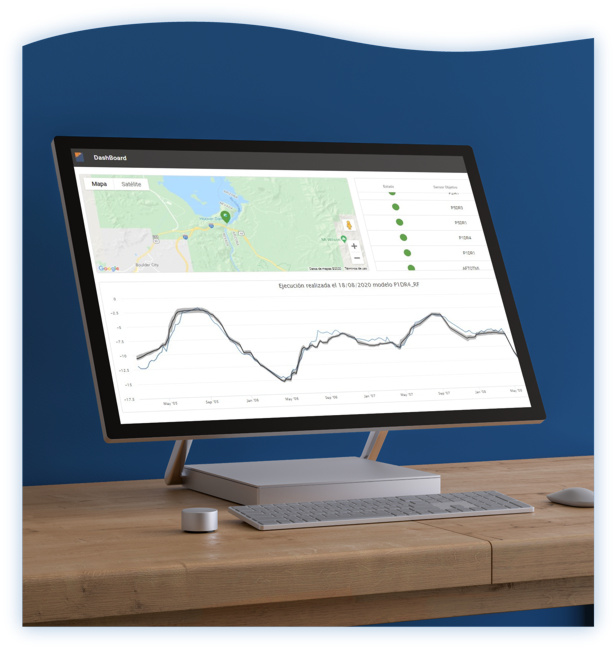 Solutions against overtopping that will help you improve the safety of your dam
Precast unit that protects against the erosion caused by high velocity water flows.
Its aeration and drainage system increases the hydraulic stability.
By installing it you can achieve economic savings from 40% to 60% compared to the cost of conventional solutions.
This way of overtopping protection achieves a higher level of safety against overtopping with high unit-flow.
We developed this product with the company PREHORQUISA, focused on the execution of custom-made precast concrete, along with the International Center for Numerical Methods in Engineering (CIMNE).
We can advise you on a wide range of hard and soft solutions to protect against overtopping in your project:
Precast articulated concrete blocks (ACB).
Artificial grass reinforced with mortar.
Concrete slabs.
Impact slabs.
Geomembranes.
Spillways with highly convergent chutes


Spillways and
outlet works
Technology for the future:
POLILAB
Fuse gates with a high discharge capacity.
It has an innovative safety system that prevents the fuse gate from being damaged and allows for easy retrieval.
Its operation is automatic, meaning no power supply is needed.
For its development and distribution, we worked with VEMSA, as well as with Granell Ingenieros Consultores and the International Center for Numerical Methods in Engineering (CIMNE).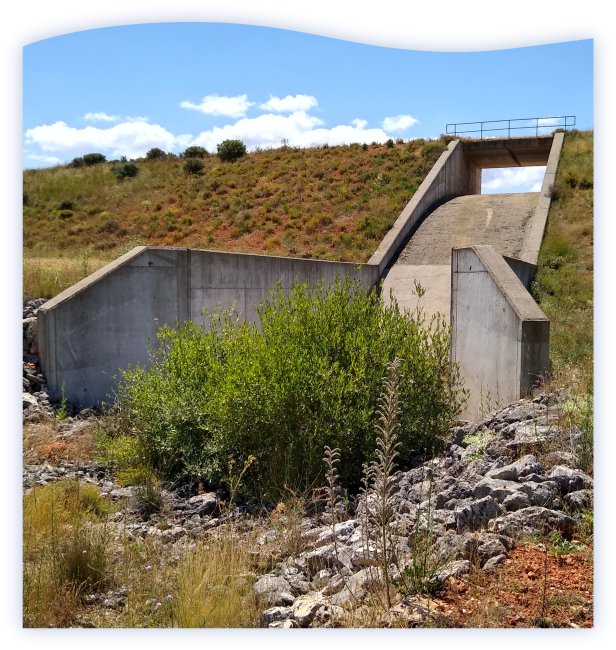 Optimizing our solutions and models is a priority that is part of the culture at ACIS2in
We use the codes and algorithms that fit best adapted to each case.
We apply the NUMA algorithm to automatically calibrate the strain deformation models. NUMA ensures that the data provides accurate results, more realistically reflects the behavior of a dam and allows us to find the right solutions.
We optimize the design of infrastructures based on an adapted parameterization to achieve tailored, more efficient and cost-effective results.